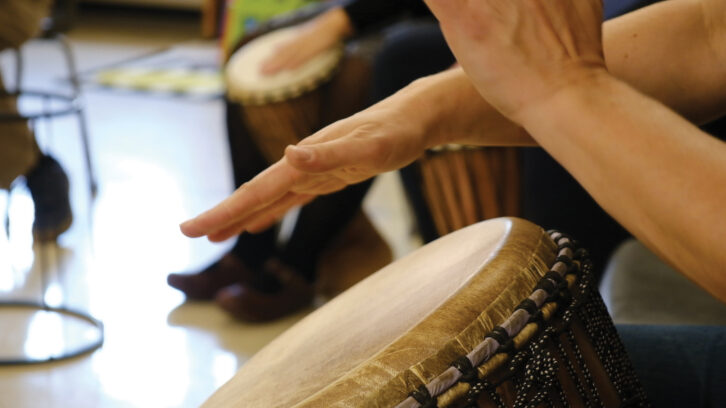 DRUMMING CIRCLE WITH TERRI SEGAL IN-PERSON
March 28, 2023
1:00pm – 2:00pm
105 Wilson Ave, Toronto, ON
M5M 2Z9
Join Terri Segal from 'Rhythmic by Nature' in this interactive drumming circle! In this program you will;
Engage in collaborative and FUN rhythm based activities through movement, voice and music
Experience first-hand the health and wellness benefits of Drumming and Creativity
Learn how to play a variety of Hand Drums and World Percussion instruments
This event is open to all ages, community members, organizations, and health professionals. No previous musical experience is necessary to participate.
Date: Tuesday March 28th, 2023
Time: 1:00 p.m. to 2:00 p.m.
Location: Armour Heights Presbyterian Church (105 Wilson Avenue, North York)
(No charge for this event, Free parking. Close to public transit)
Event Registration
For more information or to register, please call our offices at 416-322-7002 or complete the form below.