Associations & Partnerships
Groups that help us deliver better home care, and benefit the communities of Toronto and York Region
In keeping with many other companies we are members of a number of trade associations, networking groups and community focussed bodies whose aim is to either better represent our industry, encourage good business practises and high standards of conduct or, as in the case of a number of community organizations, to better serve and protect those most vulnerable and in need. We believe that it is important to allocate time to the development of these organizations both within the businesses that serve the community and the community itself.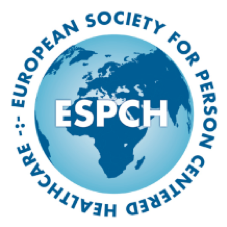 European Society of Person Centered Healthcare
"The European Society for Person Centered Healthcare (ESPCH) is a professional body of multi-disciplinary clinicians, academics, expert patients, patient advocacy groups, policymakers and economists. Created in shadow form in late 2013, the ESPCH became fully operationally functional from January 2014. The Society's mission is to address the challenges that clinicians and healthcare systems now face in terms of the increasing depersonalisation of clinical care and the current – and growing – epidemic of long term chronic illness.
The Society aims to promote the re-personalisation of health services and to counter the modern preoccupation with biological dysfunction in isolation from a wider and entirely necessary concern with the effects of disease on patients' lives and social functioning. The Society is currently engaged in a multiplicity of activities across Europe and elsewhere that are aimed at re-sensitising healthcare to its mandate to care, comfort and console as well as to ameliorate, attenuate and cure. We aim to re-inculcate in clinicians and health systems an ambition to treat patients as persons. The Society is administered from headquarters in central London UK and in Madrid, Spain."
For more information on Academic and Clinical Publications, Conferences and Training contact The European Society of Person Centered Health Care Association.
Visit website
---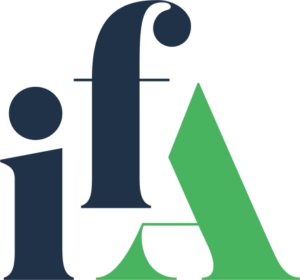 International Federation on Ageing (IFA)
Mosaic Home Care Services are members of the International Federation on Ageing.  The IFA drives the agenda of the world's population ageing, so every older person can live their life to the fullest in a society that respects their past, present and future contributions.
Visit website
---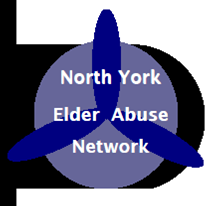 North York Elder Abuse Network
A diverse group of North York community service partners committed to promoting awareness of elder abuse and providing educational and training opportunities supported by Elder Abuse Prevention (Ontario).
Jane Teasdale has volunteered on this network for 20 years and has assisted with the co-chair roles for many of those years.
Jane Teasdale of Mosaic Home Care Services & Community Resource Centre received this recognition award in December 2020 from Elder Abuse Prevention (Ontario). In appreciation of leadership and dedicated service in Elder Abuse Prevention. I would like to thank my Co-Chair Natalie Zabolotsky of Circle of Care and all the other community agencies and individuals involved in Elder Abuse Prevention and Elder Abuse Awareness in Ontario. This recognition is an award of all our efforts.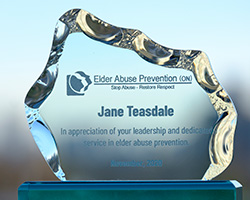 Visit website
---

Evergreen Hospice
Evergreen provides community based supportive services to individuals and their families in Markham, Stouffville and Thornhill, who are living with a life-threatening illness or living with the death of a loved one.
Evergreen is a non-profit, charitable organization which depends on donations and limited government funding in order to provide support at no charge to the client.
Evergreen is delighted to be partnering with MOSAIC to provide counselling and support services in the Thornhill community. Moving away from their site near Dufferin to MOSAIC, allows Evergreen bereavement clients, caregivers and people with a life-threatening illness, receive counselling and group support in a more central location.
All MOSAIC clients who are interested in these programs are welcome to register through Evergreen at 416-499-2185 or by email at info@evgcares.org.
Evergreen looks forward to this expansion of their relationship with MOSAIC!
Visit website
---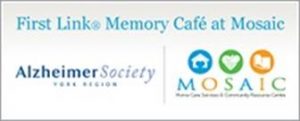 The First Link® Memory Café at Mosaic
September 2016 marks The Alzheimer Society of York Region and Mosaic Home Care Services' 5th year of our successful partnership offering the First Link Memory Café.
This program has been consistently well attended at Mosaic's Thornhill/Markham office. During the spring 2016 season we expanded this program with a pilot project at the Thornhill Community Centre. The response to the Thornhill Community Centre sessions has also been very positive and we will be continuing this program early in 2017.
Our satisfaction survey at the conclusion of our 2015/2016 series were overwhelmingly positive.
100% of people graded the First Link Memory Café as either good or excellent.
100% of our respondents were satisfied with the topics and guest speakers who presented
100% were happy with the hospitality of our hosts (Mosaic & the Alzheimer Society of York Region)
100% of people said they would recommend this program to others.
I would like to thank Jane Teasdale and her entire team at Mosaic for being so supportive of this program and being such an integral part of getting this program launched out into the community for people to experience. Most of all, I would like to thank everyone who has attended the series over the past 4 years and all of our great speakers who have come out to talk to the group and provided such interesting topics for us to learn about. We look forward to seeing everyone again in the fall and welcome any and all new faces as well!
Jonathon Macri (First Link Coordinator, Alzheimer Society of York Region)
Alzheimer Society of York Region
10 Harlech Court, Unit 2
Thornhill, ON L3T 6L5
905-731-6611
Visit website
---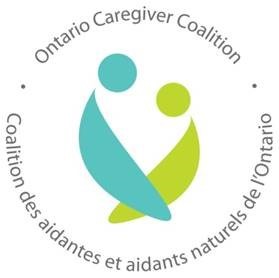 Ontario Caregiver Coalition
Mosaic Home Care Services are active members of the Ontario Caregiver Coalition. The voice of family caregivers.
Visit website
---
Shepherd Village
We are pleased to announce that Mosaic is working with Shepherd Village Inc. a large Retirement Community in Scarborough, to provide additional home care support to their residents. Visit us at our offices in the wellness centre at Shepherd Village Retirement Residence.
Visit website
---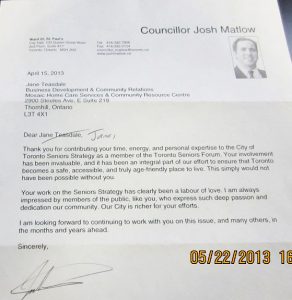 Toronto Seniors Forum
We have also volunteered our time on the Toronto Seniors Forum to help develop the City of Toronto's Seniors Strategy and received a letter from Councillor Josh Matlow. "Thank you for contributing your time, energy, and personal expertise to the city of Toronto Seniors Strategy as a member of the Toronto Seniors Forum."
---
Sign up for our newsletter