What a difference we make how you enjoy your life and community.
Being socially active is important to our mental and physical well being. Whether you prefer the social interaction, the hobbies, interesting talks and the ability to learn new things, Mosaic's Social Club is here to serve our community.
We encourage our clients, families, Personal Support Caregivers and community to either attend online, or when safe to do so in person and our resource centres.
We also encourage anyone who wants to contribute to our programs and to lend their special perspectives and experiences and skills to do so. We have community resource centres at our Markham and Toronto locations and these are open to all.
Research supports the importance of social connections, hobby and interest groups and meaningful conversations for those who wish to stay connected and engaged in their communities.
All are welcome
Most of our programs are free – for special outings, lunches and tours there may be a small nominal charge and/or admission cost.
Our Mosaic's Social Club gives you access to our full suite of welcome services for online programs at our community resource centres post COVID-19.  You can pop in any time on your own, with your caregiver or family to find out about our latest social programs, home care supports and services and resources.
From time to time, Mosaic's Social Club will host interesting talks and presentations on subjects that will be of interest to you and your family. Mosaic's Social Club – just one more way we make a difference in your life.
Some of our members (clients) have come to many of our events at Mosaic Resource Centre. To name but a few, The Laughter Yoga, First Link® Memory Café at Mosaic in partnership with Alzheimer's Society York Region.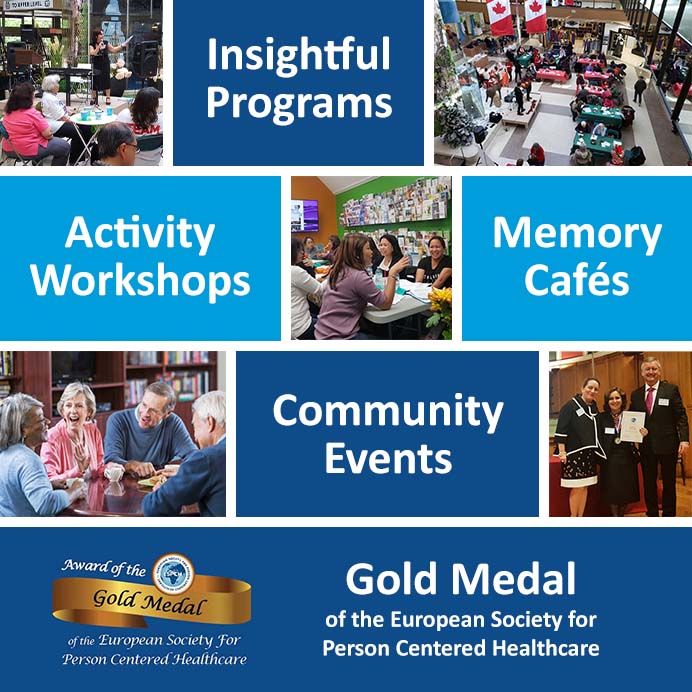 Monthly Social Events
You will find updated monthly events in our events section. If there is an event that you particularly want to go to, please call us in advance and we can help you with the arrangements at 416-322-7002.
Our events are open and welcome to all. We are inclusive of all persons and take special care to support the diverse needs and preferences that make up humanity. If you have concerns and would like to discuss how we can make your visit memorable and enjoyable, please call us. We ask all those who attend to be sensitive to the needs of others and to take the time to welcome new members.
Sign up for our newsletter