Fall is fast approaching
An Update from the Principal Owners of Mosaic Home Care Services & Community Resource Centres.
In some ways the last few months have been momentous – finally connecting again with our families, friends and work colleagues and having greater freedom of movement and access to places of interest. In other ways, our world remains surreal – we still have to wear masks, keep socially distanced and take special care when interacting with others. And, of course, many people are still isolated and feeling lonely and may not have opportunities to connect with others.
On a positive note, more people have been getting vaccinated, and Canada leads the world in this respect! Nevertheless, we need to remain cautious and watchful with respect to the risk of contracting a COVID variant. Up close, especially with those you do not know, and indoors where there is little ventilation, we need to remain vigilant: keep physically distanced, wear masks (indoors and in close proximity with others). And get vaccinated and follow Public Health Guidelines.
It is now mandatory for Personal Support workers and health care staff to be vaccinated and all vaccinations need to be completed for many health care professionals by September 7th, 2021.
It takes the marketing team months to compile the quarterly newsletter, so we hope that you will spend some time, with a cup of tea or coffee, to flip through it. Individuals can sign up to receive our newsletter either online by filling in the contact us form or calling our offices at 905-597-7000 or by clicking on this link.
Past News and in the Pipeline?
Mosaic contributed to Armour Heights Presbyterian Church one of the two special benches. These benches are called "Friendship Benches", they first started in Zimbabwe, Africa. Two benches were placed just outside Armour Heights Presbyterian Church. The benches are colourful, inclusive, create a safe space, a sense of belonging and are intended to encourage community interaction and empathic interaction.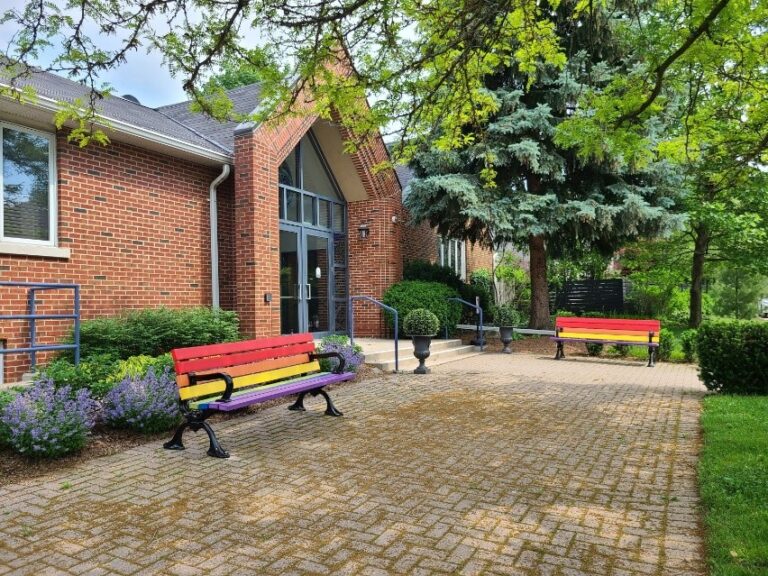 Mosaic with Armour Heights Presbyterian Church, is organizing a fall community fair to be held on Saturday October 16th, 2021, from 1:00 p.m. to 3:00 p.m. Although to be held outside, we ask that face masks be worn and that people submit to contact tracing. There will also be a ribbon cutting and short speeches to incorporate the two "Friendship Benches" into our community.
Mosaic has now entered its 11th year of business. We have still to hold our 10-year Anniversary party, postponed last year because of COVID.
Mosaic, will also be presenting on home and community care at the International Federation on Aging's 15th Global Conference – Ageing "Rights Matter", on November 9th to 12th, 2021 in Niagara Falls. For more information visit their website www.ifa2021.ngo.
Also, please stay tuned for the launch of our New & Improved Website. This will be up and running in the middle of September. Content will cover the events under the Social Club, a Family Caregiver Corner, information on specialized services as well as details on Person Centered Care, The Meaning of Me® and Elder Care Plus® Family Counselling Social Work & Navigation Services.
And last, but not least, Nathalie and I would like to thank Mosaic's marketing, operations and client services teams, front-line caregivers and nurses, Mosaic Lifestyle Companions® and our families, clients and community partners. Thank you all for your empathy, compassion and commitment to ethical person centered care throughout the everchanging protocols and stresses of COVID-19.