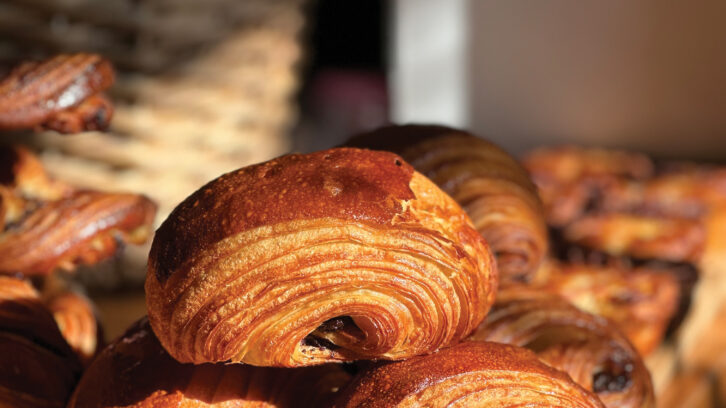 WHAT CAN YOU FIND IN YOUR NEIGHBOURHOOD? – A PIECE OF FRANCE PERHAPS! WALK AND FRENCH CAFE EXPERIENCE
September 27, 2023
9:45am – 11:30am
146 Sumach St, Toronto, ON
M5A 3M4
A piece of France perhaps!
Join the Sumach by Chartwell Retirement & Mosaic Home Care Services & Community Resource Centre for a rendez-vous and a 1/2 an hour walk, around Regent's Park area.
Mosaic will treat attendees to a lovely morning at the French Cafe – Le Conciliabule Lab for cafe and croissant and to meet the staff of this lovely cafe.
Date: Wednesday September 27th, 2023
Time: 9:45 a.m. sharp
Place: 146 Sumach Street, Toronto The Sumach Retirement Residence
We will proceed to Le Conciliabule Lab for 10:00 a.m. and spend 1 hour eating delicious French pastries.
11:00 to 11:30 a.m. back to the Sumach by Chartwell and depart.
For those that wish to have a tour, please contact Grant Hooper – ghooper@chartwell.com
Limited spots available for this program so book early.
RSVP by Friday September 22nd, 2023, to Grant – ghooper@chartwell.com or 416-644-8912 or to Mosaic Home Care at 416-322-7002 or info@mosaichomecare.com