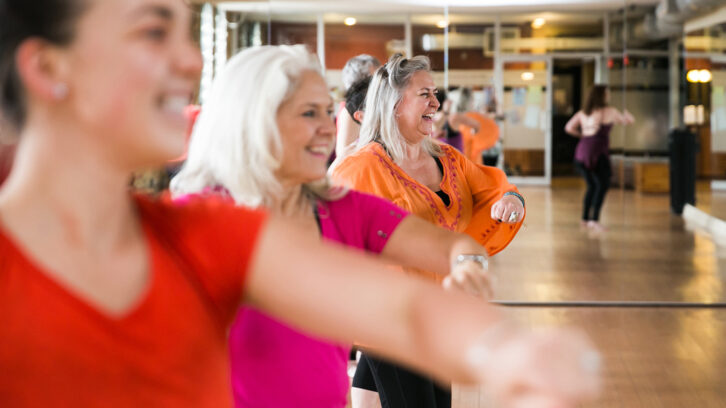 NIA FITNESS WEEKLY AT ARMOUR HEIGHTS PRESBYTERIAN CHURCH
January 13, 2023 –
January 27, 2023
105 Wilson Ave, Toronto, ON
M5M 2Z9
Join us twice a week with Jenn Hicks black belt Nia instructor for a full body workout through music, dance and strength-enhancing movement! Nia incorporates martial arts, self-awareness, body positivity and fitness all in one. Nia is effective and enjoyable for all bodies: no matter your age, ability, shape size, or mobility.
Benefits of Nia:
Increases the range of motion and stamina
Helps build cardio and flexibility
Decreases stress and anxiety
Dates and time:
Mondays at 10:00 a.m. and Fridays at 2:30 p.m.
Every week from January 9th, to March 31st, 2023
Location: Armour Heights Presbyterian Church (105 Wilson Avenue, North York)
Free parking and close to public transit
Registration required. To register for all programs call our offices at 416.322.7002 or info@mosaichomecare.com