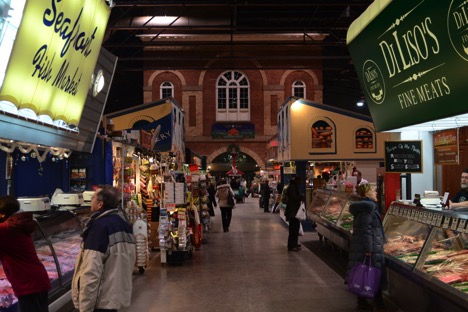 MOSAIC'S SPAGHETTI FACTORY LUNCHEON WITH A VISIT TO ST. LAWRENCE MARKET
May 19, 2023
12:00pm – 3:00pm
54 The Esplanade
54 , Toronto, ON
M5E 1A6
A wonderful outing is planned by Jane and Lauren of Mosaic Home Care Services for you. Enjoy a day in the city with Mosaic as we enjoy a delicious lunch at the iconic Old Spaghetti Factory. Dine with us, connect with new friends, and engage in "meaningful conversation" over an Italian feast.
After lunch you are invited to join us as we walk over to St. Lawrence market to explore the fresh foods and unique vendors at this iconic Toronto market.
Only 20 spots are available for this event so make sure you register to reserve your spot!
Date: Friday May 19th, 2023
Time: 12:00 p.m. to 3:00 p.m. Lunch begins at 12:30 p.m.
Location: The Old Spaghetti Factor (54 The Esplanade, Toronto, ON M5E 1A6)
Cost: $10.00 (Collected in person on the date of the event).
Registration is required, please fill out the RSVP section below.
Event Registration
For more information or to register, please call our offices at 416-322-7002 or complete the form below.