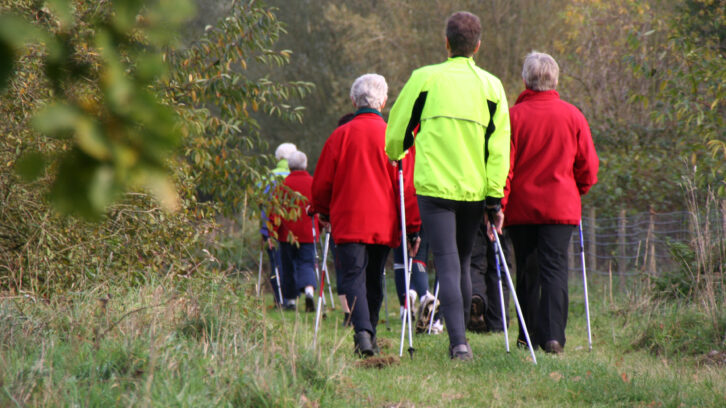 Spring & Summer Pole Walking with Mosaic
May 14, 2021 –
August 27, 2021
Mosaic Home Care Ltd.
2900 Steeles Ave E, Markham, ON
L3T 4X1
A free walking and Nordic Pole Walking Club in Toronto and Markham.
Mosaic's Pole Walking program returns with appropriate social distancing and other protection measures.  Participants must bring their own walking poles, water bottles, and wear comfortable clothing.  Contact tracing questions will be asked when registering and again before the pole walking sessions.
Dates:
Fridays
May 14 & 28, June 11 & 25, July 9, 16, 23 & 30, August 6, 13, 20 & 27, 2021.
Time:
10:00 a.m. to 11:00 a.m.
Place:
2900 Steeles Avenue East, Markham (meeting outside mall at Wimpy's entrance).