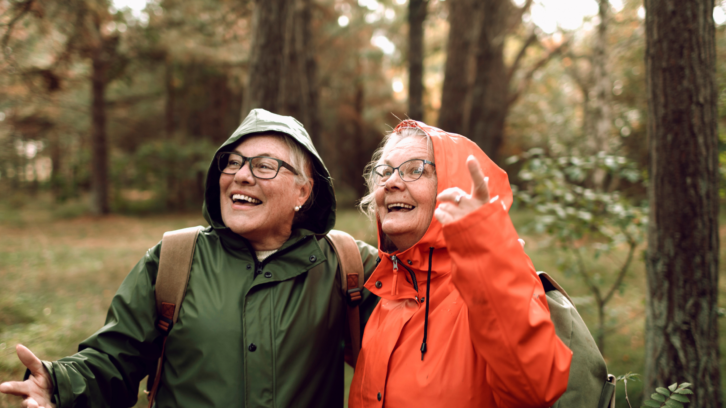 MOSAIC'S COMMUNITY CAFE – FOREST BATHING WALK IN HIGH PARK WITH EMMA ROONEY (IN-PERSON)
October 17, 2022
9:30am – 1:00pm
2100 Bloor St W, Toronto, ON
M6S 1N4
Forest Bathing Walk in High Park with Emma Rooney – A part of Mosaic's Community Cafe Series, event brought to you by Mosaic Home Care Services and The Chartwell Grenadier Residence.
Join us on a mindful forest bathing experiences in High Park, Toronto. A chanced to learn about the history of forest bathing and some health benefits associated with this nature practice that started in Japan. Certified Forest Therapy Guide Emma Rooney will lead us on a slow sensory walk. Immerse yourself in the colours and scents of the fall season and deepen your relationship to the wild things in our city.
We will meet at The Chartwell Grenadier for light refreshments and registration, and then depart on our walk at 10:00 a.m. After our Forest Bathing experience, we will return to the Chartwell Grenadier for lunch.
Accessibility: The walk will be a slow pace throughout, following designated pathways and trails but sometimes covering uneven terrain. The total walk distance is approximately 2 km. Dress appropriately for the weather. Closed-toe shoes are required. A walking stick or poles is encouraged. This experience is walker or wheelchair accessible.
Date: Monday October 17th, 2022
Time: 9:30 a.m. to 1:00 p.m.
Location: The Grenadier Chartwell(2100 Bloor Street West, Toronto)
Please RSVP by Friday October 7th, 2022 by filling in the registration form below. For more information contact lauren@mosaichomecare.com
Event Registration
For more information or to register, please call our offices at 416-322-7002 or complete the form below.