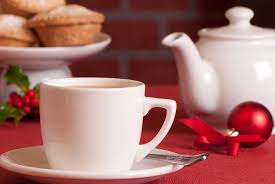 HOLIDAY FESTIVE TEA (IN-PERSON) WITH LIANNE HARRIS AT MOSAIC
December 1, 2022
12:00pm – 2:00pm
105 Wilson Ave, Toronto, ON
M5M 2Z9
JOIN MOSAIC, DELMANOR RETIREMENT RESIDENCE (NORTHTOWN) AND ARMOUR HEIGHTS PRESBYTERIAN CHURCH FOR OUR HOLIDAY FESTIVE TEA WITH LIANNE HARRIS.
We invite you to join Mosaic Home Care and Armour Heights Presbyterian Church for a Holiday Festive Tea! We will enjoy coffee, tea, tea sandwiches, and festive baked goods while enjoying a holiday presentation with Lianne Harris. Get ready to deck the halls at Armour Heights and have a jolly time!
Celebrate the season with a refreshing look at the cherished stories and symbols surrounding Christmas. Join Lianne Harris for a 1-hour presentation as we go back in time and explore various cultures to better understand the origins, significance, and popularity of our most recognized Christmas motifs and well-loved stories.
Date: Thursday December 1st, 2022
Time: 12:00 p.m. to 2:00 pm.
Location: Armour Heights Presbyterian Church, 105 Wilson Avenue
Free parking available on Saunders Street, enter the brown doors closest to Wilson Avenue. Close to York Mills and Yonge Station (Wilson West bus).
Please RSVP by Thursday November 24th, 2022
To register fill out the RSVP below. For more info contact lauren@mosaichomecare.com