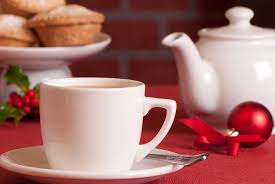 HOLIDAY FESTIVE TEA AT MOSAIC
December 8, 2023
12:00pm – 2:00pm
105 Wilson Ave, Toronto, ON
M5M 2Z9
We invite you to join Mosaic Home Care and Armour Heights Presbyterian Church at our second annual Holiday Tea! We will enjoy coffee, tea and festive baked goods, featuring a recorded piano performance from Mosaic Community Member Frances Hernick (nee Pratz)!
Get ready to deck the halls of Armour Heights and have a jolly time!
Date: Friday December 8th, 2023
Time: 12:00 p.m. to 2:00 p.m.
Location: Armour Heights Presbyterian Church, 105 Wilson Avenue
(Free parking. Close to public transit).
Please RSVP by Thursday November 23rd, 2023 registration form below. Or contact 416.322.7002 or info@mosaichomecare.com
Introducing Frances Hernick (nee Pratz):
Frances Hernick (nee Pratz) is a talented pianist, distinguished graduate of the Royal Conservatory of Music, and conclusive proof that music keeps you young. She was born in Toronto in 1924 and began piano lessons at the age of six and studied with acclaimed Royal Conservatory of Music faculty members. When she was 13 years old, she was awarded a scholarship to the Juilliard School in New York City. At the age of 14 years she received first class honours from the University of Toronto School of Music and began teaching as well as performing and attending competitions. When she was 16 years old, Frances had the opportunity to study with renowned international concert pianist and teacher pianist and teacher, Mieczyslaw Munz, who also taught many well known pianists, including Emanuel Ax.
As a professional musician, Frances was a member of a trio that performed at various venues in Toronto and she was also a regular soloist on the CFRB 1010 radio show, Stardust. In 1941, she was invited to perform Gershwin's Rhapsody in Blue with the CBC Symphony Orchestra, a performance that was broadcast on the radio. Frances married her husband Jack in 1943, after which she retired from her career as a professional musician in order to raise a family. She played piano infrequently for some time, but returned to practicing and playing for her family and friends about 40 years ago. At the age of 91 she recorded an album of her favorite pieces by Chopin.
Event Registration
For more information or to register, please call our offices at 416-322-7002 or complete the form below.