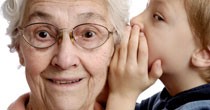 HEARING & AGING: WHAT CAN YOU DO ABOUT IT?
May 17, 2022
1:00pm – 2:00pm
105 Wilson Ave, Toronto, ON
M5M 2Z9
Hearing loss is very common among older adults and yet is frequently overlooked. Age-related hearing loss impacts communication and can affect social engagement and daily activities, at great cost to health and quality of life. Improving your hearing contributes to maintaining independence and staying connected. Hearing is key to healthy aging!
Join Marilyn Reed, Audiologist from Baycrest to learn about:
How to know if you or a loved one have hearing loss
Why you have trouble hearing in noise
Why you should get your hearing tested
How to get help for hearing loss
Some options for managing hearing loss
Answers to your questions about hearing loss!
Registration required.
Event held in person: At 105 Wilson Avenue, Armour Heights Presbyterian Church (Mosaic's Community Resource Centre on Lower Level)
Parking on Saunders Street, close to York Mills Station. Enter through the wooden doors closest to Wilson Avenue.