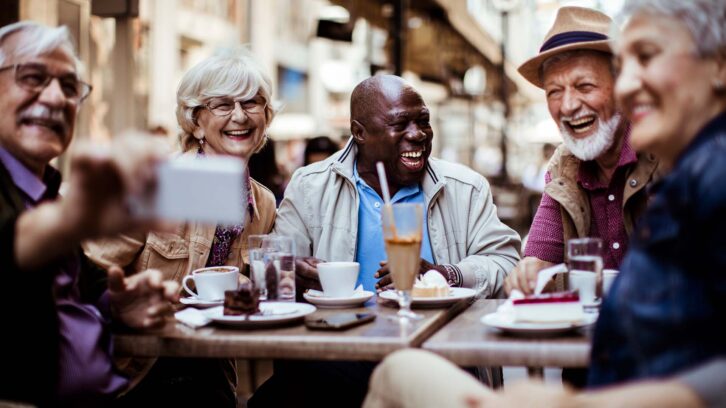 First Link® Memory Café
November 30, 2021
1:00pm – 2:00pm
Share your stories and socialize with others
Are you interested in memory related issues? Individuals who have been diagnosed with Early Alzheimer's disease and/or related dementias, their Care Partners as well as those who worry about memory problems. Our café is focused on socialization, meeting with new friends and taking part in interactive workshops. We welcome a variety of guest speakers with a plethora of interests including but not limited to: hobbies, music, dance, story-telling, art, brain health, community organizations and resources.
First Link® Memory Café at Mosaic is run as a partnership between Alzheimer Society York Region and Mosaic Home Care, facilitated by Jonathan from Alzheimer Society York Region.
Event Registration
For more information or to register, please call our offices at 416-322-7002 or complete the form below.