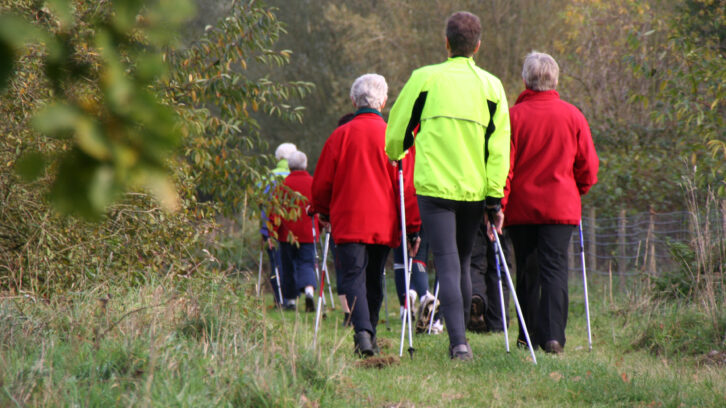 Fall Pole Walking with Mosaic
September 9, 2021 –
October 14, 2021
CNIB
1929 Bayview Ave, Toronto, ON
M4G 3E8
A free walking and Nordic Pole Walking Club in Toronto!
Mosaic's Pole Walking program returns with appropriate social distancing and other protection measures. Participants must bring their own walking poles, water bottles and wear comfortable clothing. Contact tracing questions will be asked when registering and again before the pole walking sessions.
No charge for event and close to public transit. Paid parking onsite. All pole walking dates are subject to change or cancellation due to COVID-19 restrictions, participants will be notified.
Dates: Once a month on:
Thursday, September 9th, 2021
Thursday, October 14th, 2021
Time: 9:30 a.m. to 11:00 a.m.