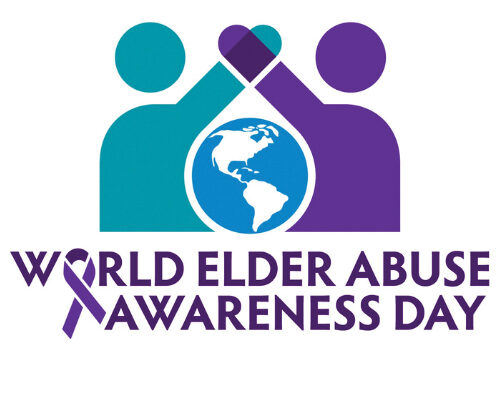 COME TOGETHER RIGHT NOW! WORLD ELDER ABUSE EDUCATION DAY EVENT 2023
105 Wilson Ave, Toronto, ON
M5M 2Z9
Join North York Elder Abuse Network & Scarborough Elder Abuse Network Members in this community event on social responsibility & safety for vulnerable seniors.
An afternoon of connection, resources from local community organizations, lunch, music and dancing!
Join the grooves and music of 2B1 Music Duo
Sheldon Parker will present on:
"10 Tips for a Happy & Fulfilling Life"
Lunch and refreshments provided by Chartwell Retirement Residences and Mosaic 
Date: Wednesday June 14th, 2023
Time: 11:30 a.m. to 2:00 p.m.
Place: Armour Heights Presbyterian Church (105 Wilson Avenue North York)
Free parking, close to public transit)
Register by June 7th, 2023
To Register contact Jane Teasdale at Mosaic Home Care Services at 416.322.7002 Ext. 223 or send an email to info@mosaichomecare.com or Jessica Lang Jessica.lang@tcare.ca
Donations for Pat's Place, a Family Service Toronto Program, will be accepted at the door. Tax receipts will be issued for donations of $25.00 or more.
Pat's Place is a temporary haven for older people experiencing abuse. It offers a welcoming environment where residents can take time out from their current situation.
At Pat's Place we believe in older people have the right to live a life free of harm. We strive to create an environment where an older person can live with dignity and in peace.
Register below.